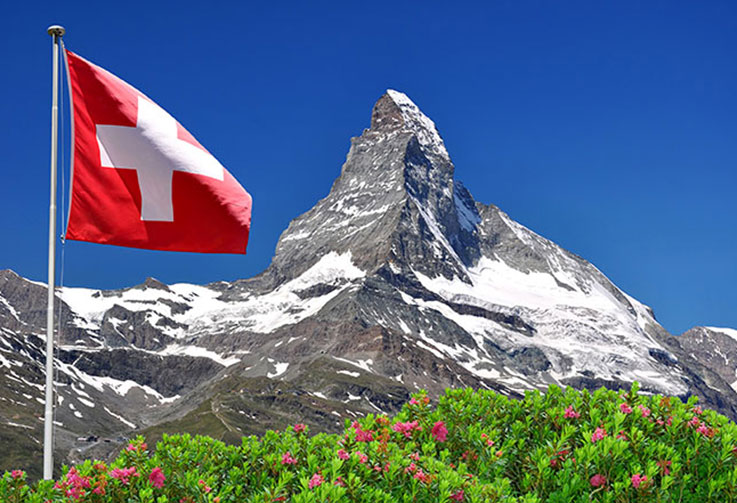 If you are thinking of investing in a property as a second home or a rental investment, you should consider buying in Switzerland.
Here are a few reasons why Swiss property is a good investment:
1. A Safe Bet: Switzerland is well renowned for its stable economy, solid political environment and neutrality. The country has a strong financial sector, low inflation rates, and a high standard of living. These factors all combine to create a very secure investment environment, reducing the possibility of any risk and maximising reward. Interest rates also remain some of the lowest in the world.
2. The Swiss Franc is one of the strongest and safest currencies to invest in. Over the 35 years we have been selling Swiss property, the Swiss Franc has strengthened against all other currencies, including even the US dollar.
3. Quality of life – Mountain air really is fresh compared to our polluted cities. First class health care services and a very low crime rate makes Switzerland a good choice for a second home.
4. Nature at it's finest – Whether it's the iconic Matterhorn, the stunning Lauterbrunnen Valley, or the imposing Eiger, Switzerland has some of the most incredible natural scenery on planet earth. Combine that with some of the most attractive traditional style resorts and you can understand why so many tourists come from all over the world in both summer and winter.
5. Infrastructure – Switzerland is famous for its efficiency and has some of the best infrastructure in the world. Clean and efficient airports, trains that run almost everywhere with impeccable timing and new and well-maintained roads. Getting to and from your Swiss home will be quick and easy even if you are living in the US or the Far East.
6. Capital Appreciation – Over the years, properties in the Swiss Alps only seem to increase in value and rarely fall even in times of general economic crisis. Owners buy with spare cash and do not over borrow so they do not need to sell when times get tough. They buy for long term appreciation and pleasure, not short-term gain. Speculation is not permitted as foreigners may not resell within 5 years of purchase without special permission. The best-known resorts are always highly sought after so prices are very resilient. You can still find value in lesser-known resorts, but we have seen of these "discovered" and prices have increased dramatically over a short period of time.
7. Supply and demand for Swiss property – For decades the number of properties available for foreigners has been restricted. Now theWeber law limits the construction of new second homes for both Swiss and foreign buyers. The demand from both local Swiss buyers and foreigners has increased these last few years. The Swiss want a weekend retreat or a place where they can "work from home" and foreigners want a safe and secure investment which will be a pleasure for all the family to use for generations. There is always a demand for Swiss properties, and in some cases, a property is sold within days of us signing the sales mandate before we have even added it to our website. The right property at the right price will always sell quickly.
8. Low costs – Purchase transaction costs are among the lowest in the world. Although these do vary from canton to canton the total one-off cost of buying (taxes and notary fees) are usually less than 3%. Better still, you only pay when you buy. There are no transaction costs when you sell. Annual property taxes are also low compared to other popular destinations. Power and water are also cheap thanks to renewable energy. The cost of insuring your home is also low due to a very low crime rate.
9. Rental income – over 10 million tourists visit Switzerland every year. Whether you are looking to rent your property out from time to time or if you are buying purely as an investment, you can be sure there will be plenty of people interested in using your property. As new building is limited there will always be high demand for rental property. The total running costs are very reasonable so just a few weeks of high season rentals could pay all your annual bills.