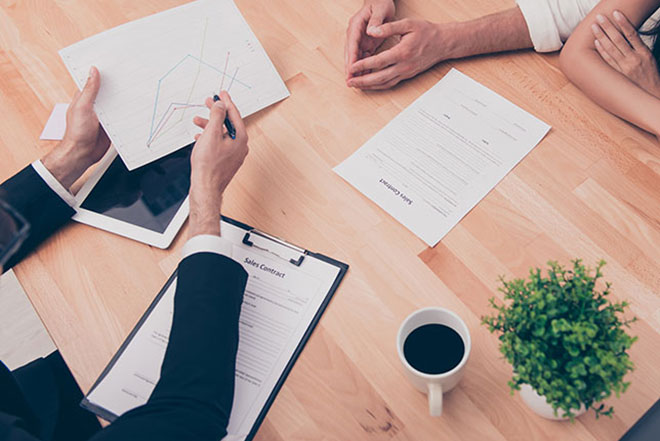 We provide a free valuation service for chalets and apartments in the Swiss ski resorts we cover.
We have many years' experience valuing, marketing and selling property in Switzerland.
We asked our team to give you an insight in to how they will value your property and some tips and lessons learned from some recent case studies.
How is the Swiss real estate market now?
All property markets are affected positively or negatively by global events and economic factors such as interest rates, availability of mortgages, etc.
Switzerland has a stable economy and property prices are much more resilient than in most European countries.
This is particularly the case in Swiss ski resorts as supply and demand is restricted.
What factors make your chalet more valuable?
In terms of the location, ski in / ski out is the biggest factor and a good view is important too.
A sunny position, particularly with sun at the end of the day is a big plus.
If you have shops, restaurants and bars within walking distance then it will appeal to everyone.
What factors will have a negative impact on the price?
Difficult access is a common issue. Steep steps or a path which is slippery with snow and ice in winter can be a problem, particularly for older buyers or families with grandparents who may visit sometimes. A garage separate from the chalet or a drive up a narrow or steep road can be a turn off.
Should I compare my property with others nearby?
When comparing values with other properties it is important to differentiate between asking prices and selling price!
Beware too of the occasional rogue sale at above usual market price.
A few years ago we sold a chalet in a resort at a crazy high price and everyone thought if that chalet sold for that price, then their chalets must be worth the same or even more.
The result was they insisted we market their properties at an over value and they stuck on the market for much longer than they should.
None were sold at asking price.
Market it at the right price from the start
We were asked to value a property in Wengen a few years ago and we advised the owner to put it on the market at around 1,450,000 to 1,500,000 CHF to sell it during the current ski season.
They did not accept our valuation and thought they could get a higher price but they were still happy for us to market the apartment.
We accepted their instruction to put it on the market at 1,690,000 CHF.
It was over-priced so many potential buyers did not even view it.
They eventually y sold it for CHF 1,350,000 which was less than our initial valuation.
If they had accepted our advice they probably would have sold it for more than that and they certainly would have sold it more quickly.
Why do you give a range of prices?
We often give owners a price range so the vendor can then decide to pitch it at the low end of the scale (if they want to sell this season) or at the top end if they are more relaxed about waiting to get the best price. We also build in a margin to allow for a price negotiation. Whatever market price you decide on, you will have to be flexible and accept offers.
It is less common to get the asking price now and most buyers will haggle!
Should I include the furniture in the price of the chalet?
Usually, we market a property excluding the furniture and the buyer will negotiate for that separately if they want it.
However, the vendor usually prefer to leave the furniture as it is expensive to ship it back to their own country.
Second hand furniture is worth much less than you think. It can even be a liability rather than an asset as in Switzerland it is expensive to dispose of unwanted furniture.
Most vendors leave everything except some items of personal value, and it is often easier to list what you are taking, rather than list everything you are leaving!
We had a case recently where we agreed a price for a property in Grimentz but then the vendor asked for 32,000 sfrs for the furniture.
The buyer did not want the furniture and it certainly wasn't worth that so they pulled out. The vendor later regretted having been so bullish about it!
Is the first offer the best offer?
This is a very old saying but sometimes it is true.
We do have cases where vendors turn down an offer, and later regret it as it takes a while to get another offer and maybe they end up selling for less than the offer they turned down.
We will of course give you our professional advice at each stage of the negotiation.
Do you have gazumping and contract races in Switzerland?
These are rare in Switzerland. If there is a lot of interest in a property, we sometimes ask all interested parties to offer best and final bids by a deadline.
Usually we will prepare a reservation agreement which both parties will sign so that the purchaser has time to finalise their mortgage and the notary can prepare the papers.
What commission do Swiss agents charge?
English clients are often surprised at how much Swiss agents charge but at an average of 1.8%, the rates in the UK are amongst the lowest in the world.
The United States (6%) and Australia (5.7%) are more expensive than Switzerland.
We charge the same commission as a local Swiss agent, but we do much more for it.
We have a global reach and persuade potential buyers to get on a plane to come to view.
Often they are going to the resort for the first time as we persuaded them to come so we will show them around the resort and sometimes even ski with them.
How much do I pay the notary when I sell my Swiss property?
You do not pay the notary fees when you sell; the transaction fees are only paid by the purchaser.
Swiss transaction fees are therefore amongst the lowest in Switzerland.